Welcome to IAMAW Local Lodge 898!
&nbsp
&nbsp Coming up .... September 17, 2016
The 2nd Annual Oklahoma Hawgs for Dogs Benefit for Guide Dogs of America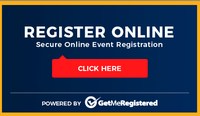 Click on the GetMeRegistered button to register. Register online by September 10th and receive a free Hawgs for Dogs T-Shirt.
Be sure to state the size of shirt you need.
&nbsp
The next meeting will be held Saturday, August 20, 2016 at 9:30 AM, at
Local Lodge 898
1901 N. Washington
Enid, OK 73701
---
---
Companies with Contracts with Local Lodge 898
&nbsp
American Operations Corp
Boeing Aerospace
Blackson Arrow
Denmar Services
Doss Aviation
Flight Safety T-6
Flight Safety T-38
Goldbelt Falcon
International Logistics Services
L3 Communications
L3 Vertex
Northrop Grumman
Oxbow Calcining
PAE
Systems Research Group
T Square
&nbsp
---
---
---
---

Contact the Web Steward if you have trouble viewing the web site or come across broken links.
Web Steward

---
"Please remember that communications about official Union business should be made in writing through the normal chain of command, such as through a steward, local lodge official, or Business Representative, as appropriate. This website is not a substitute for official communications."
&copy Copyright 1997-2016 IAMAW LL 898. All Rights Reserved. Click here for how to use these materials.